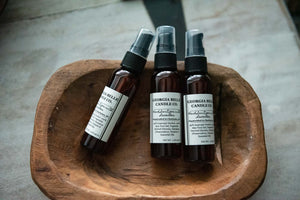 With all that is going on with COVID and upcoming Flu season. We have decided to make a quality hand sanitizer. Most store brands use 70% or less alcohol solution  in theirs, by the time other components are added the potency decreases.
We use 99 % Isopropyl medical grade alcohol, Aloe Vera straight from the source, and Glycerin to help moisturizer your skin. It also contains Lavender essential oil which has natural antibiotic properties.
Ingredients:
99% Isopropyl Alcohol, 100% Aloe Vera, Vegetable Derived Glycerin, Lavender Essential Oil, Vitamin E, Optiphen (preservative).