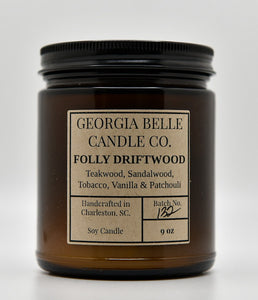 100% Soy candle. All hand poured. Soy burns with a cleaner and stronger scent. This particular wax burns at a slower rate with no additives unlike other store brands.
Burn Time

9 oz Burn Time: 43-45 hours
16 oz Burn Time: 80-83 hours
Scent Notes

Teakwood, Vanilla, Tobacco, Sandalwood, and Patchouli
Ambiance
Enjoy this playlist via Spotify. Open app and scan. No subscription required.